Almost forgot about him, right?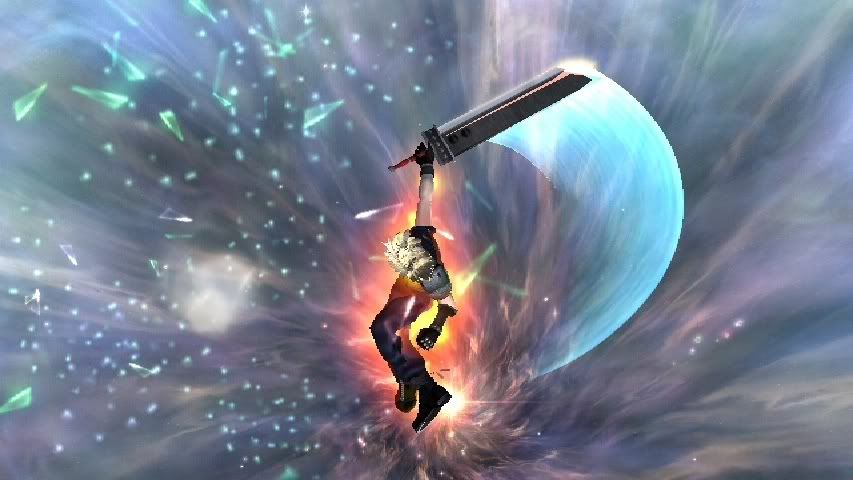 .Fade here. To be completely honest, his last release was made in a hurry just so I could beat the deadline…but now, even amidst my absurdly busy schedule, the guy finally got the fix-up people have been asking for.
There were many complaints that Cloud was too overpowered, or simply not aesthetically pleasing. Through many hours of various people playtesting, we've altered Cloud to fix these problems.
Of course, the things we were most unsatisfied with underwent the most change. =)
New Up-B: Finishing Touch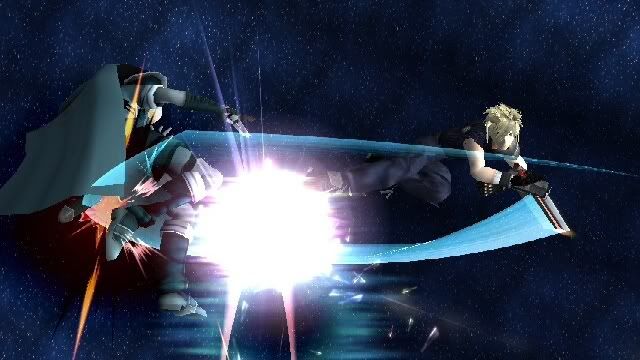 Designed after Dissidia's rising combo attack, this move is just that. Strike your opponent multiple times while spiraling upwards! Great damage, recovery, an all-around practical move you'll find yourself using a lot.
New Side-B: Climhazzard
Remember that really awkward move no one quite understood? Well, it's been scrapped and replaced a something much more canon. Cloud charges at the opponent, and if he makes contact, he drags them into the sky! Combos into a large number of moves.
New Up-Smash
New Wait Animation: Credits to Feanor!
~-~-~-~
Those are the most prominent changes.  Of course, that's not all…almost every move has been buffed/nerfed according to your feedback! Your responses helped make this possible. Post in this thread with any moveset-related problems and comments. More feedback = more updates!
Unfortunately, there is still no progress on the new Final Smash. This is where I open up the floor: if anyone wants to try their hand at making a Final Smash animation, go right ahead. If it's amazing, I'd be glad to fix up the hitboxes and graphics to suit it, then officially add it to the moveset! How does that sound?

Download includes the most recent model, texture, animation files, the moveset…
Credits:
- Akari_Un for the awesome model.
- Jack Harvest for the model removal.
- Zephron for the sick texture.
- Canon98 for the majority of the animations.
- Shukaku for minor PSA help.
- Myself for major PSA work and a couple of animations.
- Miacis, OizenX, and LookItsLink for serious beta testing.
- Shoutouts to Feanor for the wait animation.
Enjoy!